Mechanical production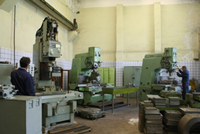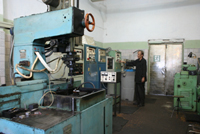 FSUE "CPA n. a. V.I. Chapaev" has equipment, which lets to make different metal working.:
pressing;
stamping;
mechanical processing;
cutting;
welding;
tempering processing;
galvanic processing;
mechanical production has a painting lines;
colour casting machines;
lso it can produce stainless steel articles, among which:



stainless steel sink
kettle with whistle
Tea-spoons, Table-spoons, forks
ladle
skimmer
pans
mugs
bowl, herring plate
skimmer, culinary trowel, ladle spoon
medical container, big and small
road-tourist set
ski roller
Also the enterprise has an opportunity of making different kinds of rigging and making different repair and engineering works.